~ 2 min read
Detection Challenges in Cloud Connected Credential Abuse Attacks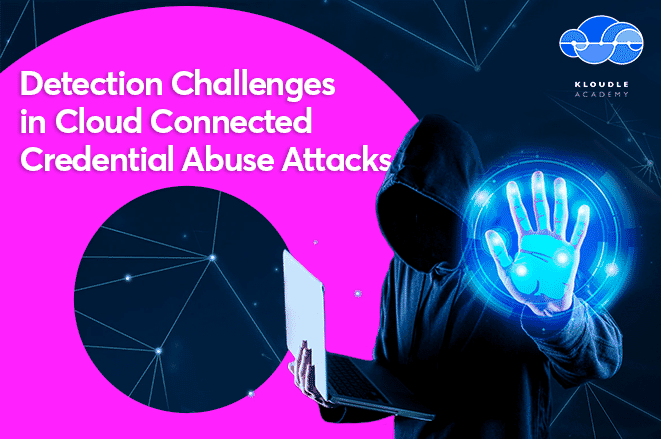 Introduction
The evolution of cloud services has changed the way infrastructures are set up. Integration of cloud services with on-premise infrastructure has given rise to converged perimeter which makes the entire infrastructure more complex and presents a new attack surface.
This tech talk has been presented by Rod Soto. He has around 15 years of experience in information technology and security. He actively presents at various security events and has co-founded Hackmiami and Pacific Hackers Meetups and Conferences. He is also the creator of CTFs Kommand && Kon Troll and NoQrtr-CTF.
What to expect from this video
Following topics have been covered in this video:
How the cloud permeates the perimeter
Overview of the shared responsibility model
What is a converged perimeter?
Interacting with disparate technologies in converged perimeters
Understanding federated environments
Converged perimeter risk scenarios
Examples of cloud connected credential abuse attacks
Implementing detection to address the new threats
Video
https://www.youtube.com/watch?v=GrqtxHyS7Jk
Key Takeaways
In modern, hybrid infrastructures, cloud services get integrated with traditional infrastructure seamlessly, without the users even realising whether the application or service they are using is running on-premise or on cloud. This has converted our traditional perimeters into converged perimeter.
In this tech talk, we see how the cloud permeates inside the perimeter forming a converged perimeter. Since there are different technologies in use within the converged perimeter, it becomes a complex space in itself, which gives rise to various risk scenarios. The presenter shares some very interesting examples of cloud connected credential abuse attacks and also takes us through ways and means that can be implemented by defenders to improve the visibility and detection of these new threats.
---
This video is part of the tech talks presented at Cloud Village. Cloud Village is an open space dedicated for people interested in cloud security and conducts various activities like talks, workshops, CTFs, and discussions around cloud.